---
---
Guidelines: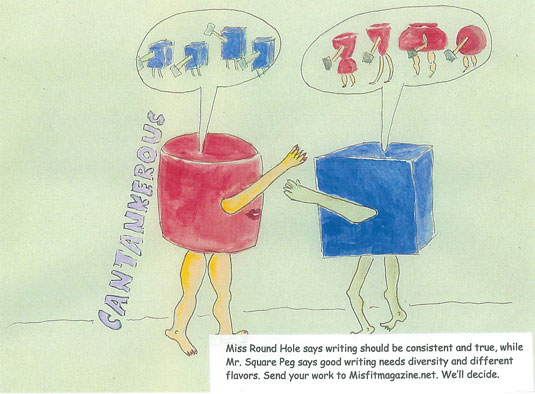 Above all else: Be Real. Show some grit, some grist, down in the dirt, real life experience. If that indicates a bias towards narrative work, so be it; that's the way it is. If you write formal poetry, good for you, but this is probably not the place for it. Almost all formal poetry bores me to tears. The one form that doesn't might surprise you. Hint: it doesn't start with S or P or a V. However, given that bias, that does not give you the license to send your drunken bar room ravings inspired by Bukowski or your drug fueled revelations while reading Rimbaud. I worked in a bar for 34 years, I'll know. And don't try and fake it either. I'll know. Don't send something you'd be comfortable sending your MFA thesis advisor. I won't like it and I'll know. I went to graduate school too. For English literature when they still taught actual lit. Above all, no bull, no shit, no religious, no greeting card verse, no genre, no hearts and flowers, and no rants, political or otherwise. Don't try and impress me because you won't. Just send something solid, that feels real. Otherwise, ultimately, the only person you will be fooling is yourself.
We will retain first online publication rights to accepted work. Upon publication, all rights revert to the author. There is no payment other than online publication.
Submit 3-5 poems, no more than 7 pages total, and a two-three sentence bio as an email attachment in .doc format to: submissions@misfitmagazine.net
Misfit Submission Policy Update effective as of Jan. 2022
We will be reading poetry for issue #34 from February 1, 2022 through the end of March 2022. Books for review will be read all year long as usual.  We are aiming for a Late Spring release of #34, probably in May, and will close for submissions until Sept 1, 2022 for the Fall/Winter Issue. We will read through the end of October for issue #35. Early in the reading period submissions are encouraged. 
I will read until the issue is filled.  I advise potential submitters to submit early as issues tend to fill up fast. 
I will not be reading April 1 through August 31, 2022.
I will not be reading November 1, 2021 through January 31, 2022
I will read books for potential review all year around. As I have been getting swamped with books, and I only have one brain to read all your poems, I can no longer guarantee a book will be reviewed. I will endeavor to print reviews as quickly as possible if I chose to review a book.  I am currently reading over 150 books of poetry a year, not necessarily all for review purposes. Please keep that in mind before sending books to be reviewed. I am a poet too. I understand what it is like to submit books and poems. Please understand, I have work of my own to deal with also.
We are interested in reviewing small and independent press publications. Please send work to be reviewed to: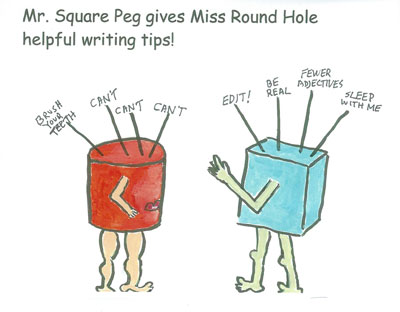 Misfitmagazine
c/o Catlin
143 Furman St.
Schenectady, NY 12304